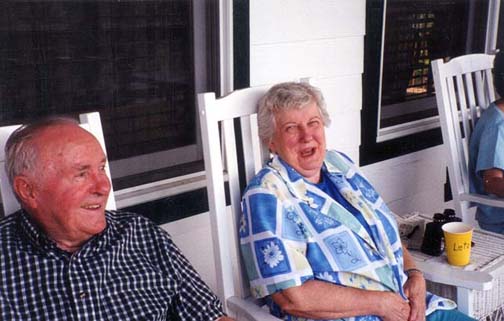 Talking talking talking on the porch. That's not Leta's terbaccy spittin' cup over there -- it's probably some Country Time Lemonade poured from the White House's crystal decanter.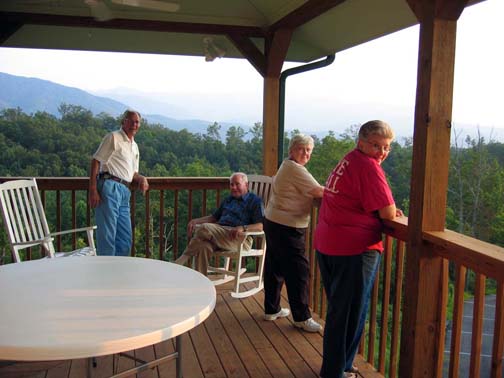 They were enjoying the view until I interrupted and made them all turn around.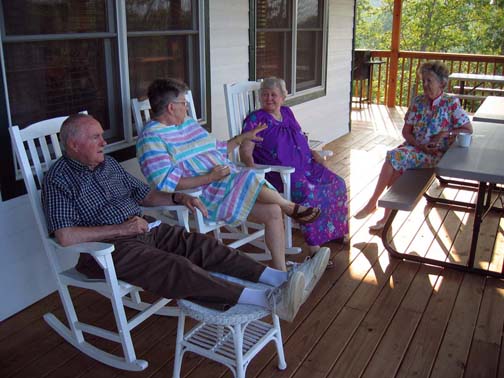 Wonder what they were talking about? Let's listen in:


Click on the button for streaming video.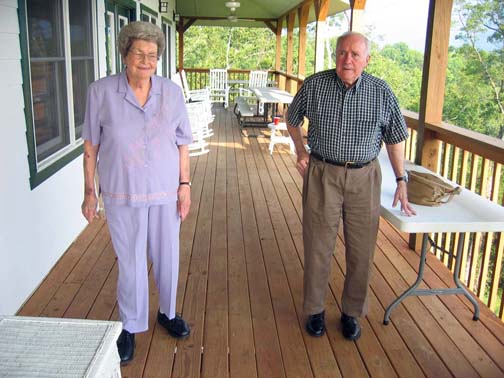 Ethel and Freddie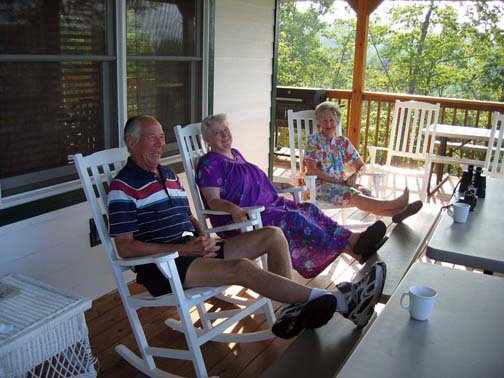 If relaxing and talking were the goals of this trip, it was a huge success.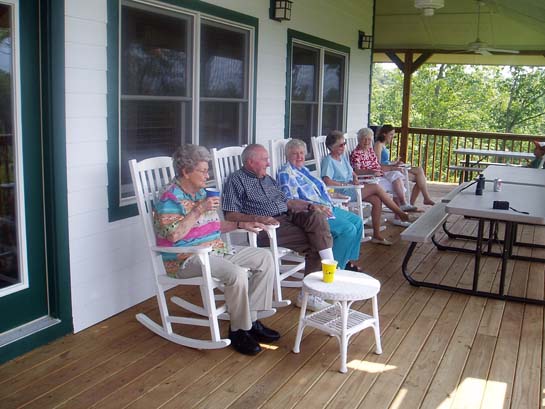 Everybody's getting into the act.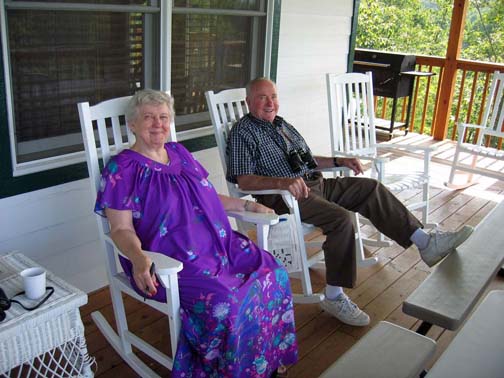 The anniversary couple.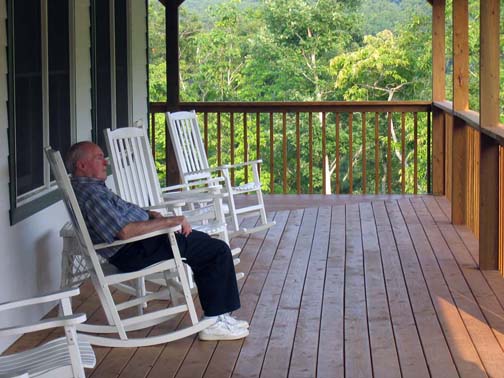 As Hoagy Carmichael said:
"Old rockin' chair's got me,
Cane by my side ..."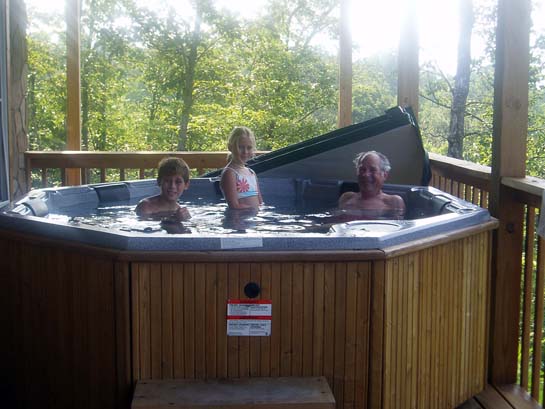 But of course some folks prefer hot-tubbing to rocking.