Al and Laura took lots of pictures on their trip, and Al kept a journal.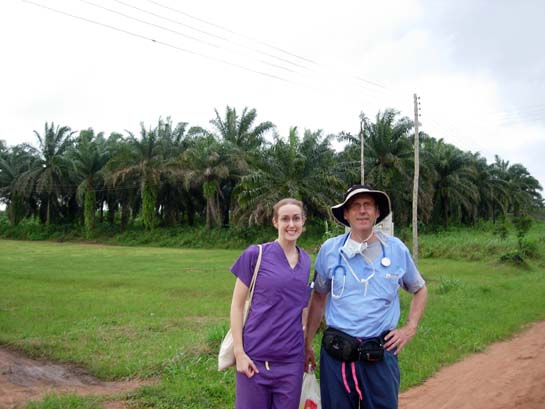 Here are Laura and Al walking from the hospital to the residence. Al kept drugs and supplies all the time in that little fanny pack he's wearing. That's the schoolyard in the background, where the grass is cut.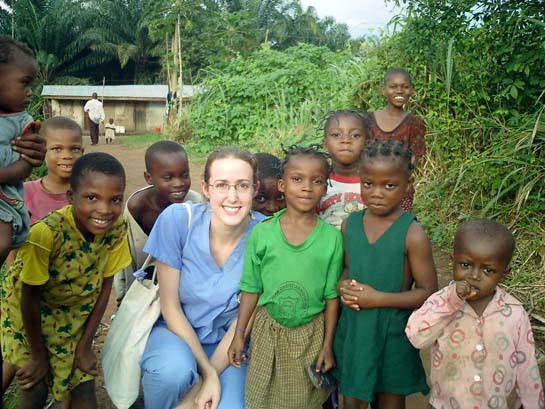 Laura made some friends.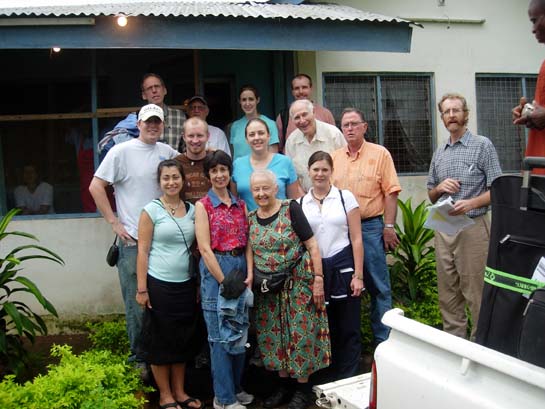 The Visiting Expatriate Medical Team -- aka "The Visitors."
Back Row L-R: Al, Don, Laura, Bob
Middle Row: L-R: JC, Jeramie, Lenorah, Henry, AD, Bob
Front Row L-R: Michelle, Sharron, Grace, Debra
And that's the driver, Mr. Reuben, in the back of the truck.