The first big meal was July 4.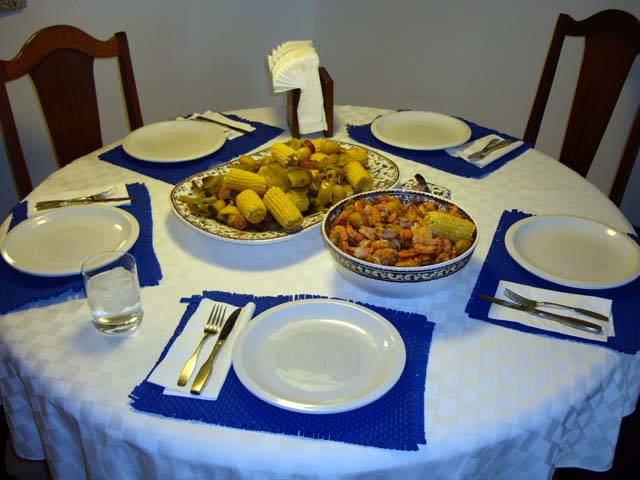 A shrimp boil with corn and potatoes and artichokes and onions and mushrooms boiled together in a big pot with Old Bay seasoning. Yum.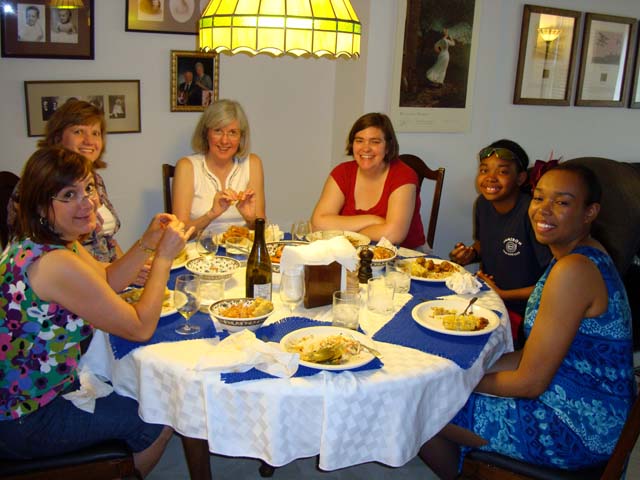 We had a great Fourth of July feast. From left that's Sallie, Angie, Cindy, Patty, Lexie and Shanessa.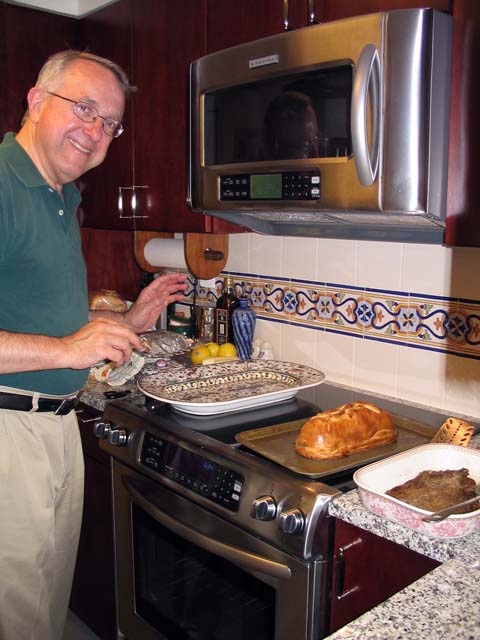 And on Monday, July 6, we put the new convection oven to a real test. That's beef Wellington from Julia Child's Mastering the Art of French Cooking. Yum yum.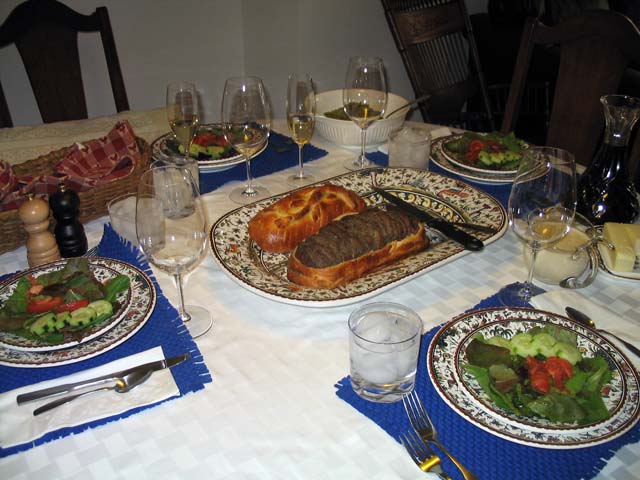 There is is with the lid removed. And I didn't have to lift a finger -- the new kitchen did everything all by itself. Well, OK, I worked literally all day on it, but it was worth it. It was a very nice meal indeed.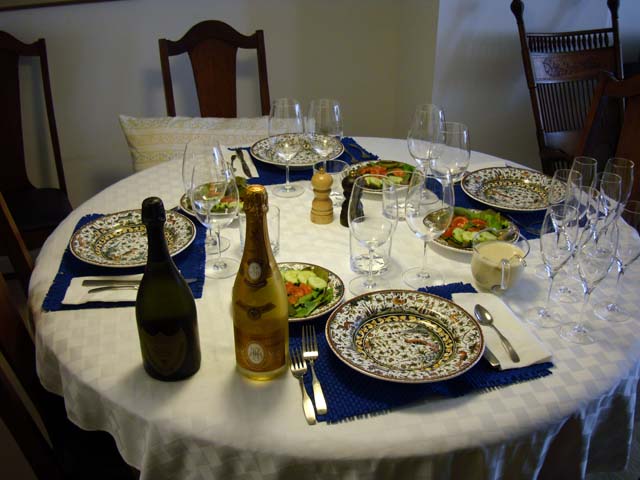 We started with a Champagne taste-off. Dom Perignon against Cristal. Believe it or not, everybody agreed the Cristal was the better of the two.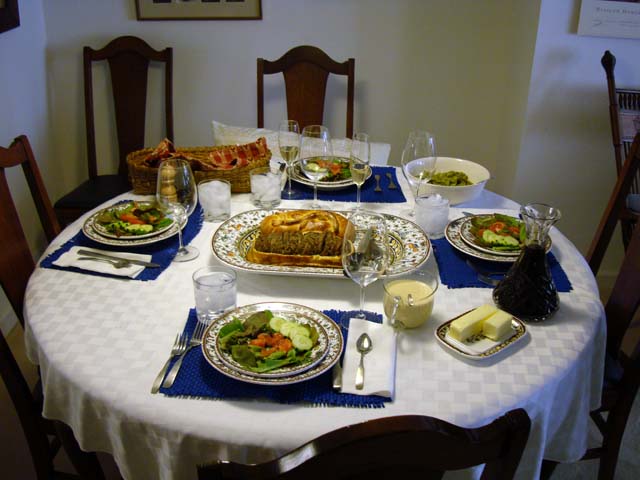 And a crystal decanter filled with 1981 Chateau Mouton Rothschild was just the perfect pairing with dinner.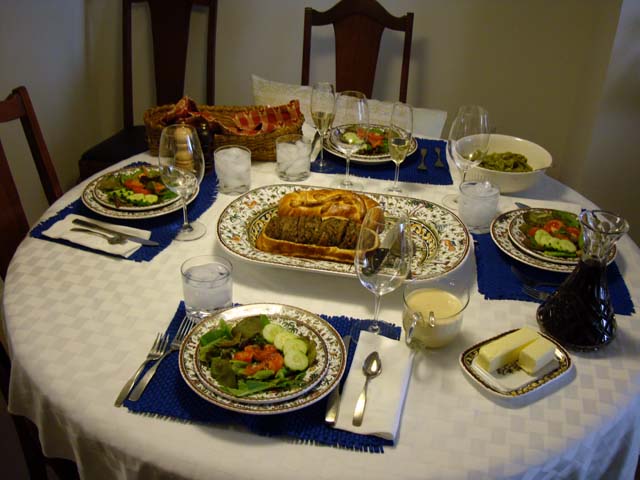 That new kitchen sure does know how to cook.